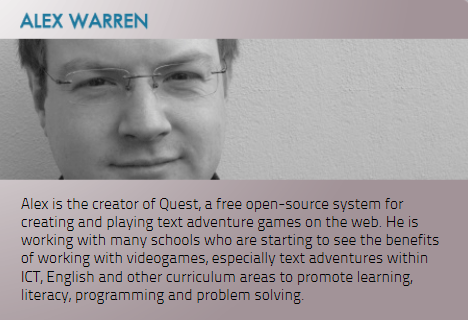 There have been some very positive reviews of the Games Britannia event held in Rotehrham this week and numerous tweets filtering through. For those of you that drop in here for your Text Adventure fix, read about Alex Warrens (Quest developer) workshops here. If you are either an ICT teacher, computing teacher or even a Digital '___________' (fill in as appropriate) or Media or English teacher you really should look it up.
The Games Britannia – Press Launch video not only gives you a flavour of what Games Britannia is all about it offer some really good leverage and getting computing and design into and across the curriculum.
Games Britannia – Press Launch from Games Britannia on Vimeo.
[qr_code_display]