Educational adventures
Each year I research and tackle an education issue, primarily to refine my thinking and also to challenge why education does, what it does. Last year I explored how Question Level Analysis (QLA) could improve our assessment and feedback practice. Second, I investigated Ofsted grading profiles of schools by their student cohort profile.
This year I am investigating Performance Related Pay (PRP) and Performance Management (PM) in education. How PRP and PM impacts on staff trust, morale and motivation in education. I am also investigating alternative models / cycles of performance appraisal as one component of school improvement and professional development.Second, the use of remote classroom observations solely as a tool for professional development. Not forgetting, I am teaching
Maths,
for the first time in my career.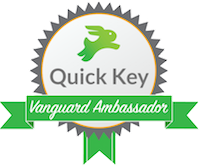 We are continuing our work with QLA and @dataeducators excellent Exam Feedback Tool, however we are moving our focus to leading teaching, exploring group variations and signposting opportunities for teacher collaboration. For more information search the tag #EFT. This work combines with an interest in diagnostic questions (MCQs) and I continue to work with
QuickKey,
on how we can best use diagnostic questions (MCQs) and mobile app scanning in teaching and learning.
We are all educational magpies aren't we? Last year the Teaching and Learning team encouraged our Executive Principal to turnover the Wednesday briefing to a Teaching and Learning briefing. There has been a range of applications; our VP sharing positive feedback examples, staff showcasing ideas or strategies, our Director of Inclusion sharing pupil updates, small group discussions, .... Read more and bookmark.