Educational adventures
Each year I research and tackle an education issue, primarily to refine and broaden my thinking. This year I am investigating Performance Related Pay (PRP) and Performance Management (PM). I am also investigating alternative models / cycles of PM and evidence based professional development as core components of school improvement.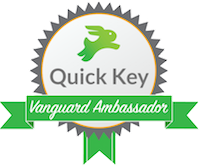 We are continuing our work with QLA and @dataeducators excellent Exam Feedback Tool #EFT. This work combines with an interest in diagnostic questions (MCQs) and I continue to work with
QuickKey.
Not forgetting, I putting this work into practice and teaching
Maths,
for the first time in my career.
A new line for leadership enquiry for the second half of the year is how school leaders develop
cultural capital,
through promoting Character Education, values and virtues.
Yesterday was a special day. Two of the middle leaders I have been working with presented at The Festival of Education (Education Festival) as part of the panel session with Teaching Leaders – "Retaining your high-potentials." That was just the start of the day. I attended with a new colleague, with the remit to listen and to gather the sharpest thinking on the topic of .... Read more and bookmark.