Educational adventures
Each year I research and tackle an education issue, primarily to refine and broaden my thinking. This year I am investigating Performance Related Pay (PRP) and Performance Management (PM). I am also investigating alternative models / cycles of PM and evidence based professional development as core components of school improvement.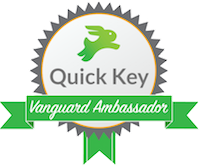 We are continuing our work with QLA and @dataeducators excellent Exam Feedback Tool #EFT. This work combines with an interest in diagnostic questions (MCQs) and I continue to work with
QuickKey.
Not forgetting, I putting this work into practice and teaching
Maths,
for the first time in my career.
A new line for leadership enquiry for the second half of the year is how school leaders develop
cultural capital,
through promoting Character Education, values and virtues.
Leading is most certainly an uneven path. Tonight I heard Sam Alladyce and others) outline his readiness for the National job. "Hardened," was the adjective predetermined and delivered to the sharp toothed journalists. New school leaders such as myself are not hardened. Or at least not readied or hardened enough by the experiences leading to headship. Hence I share this .... Read more and bookmark.