Educational adventures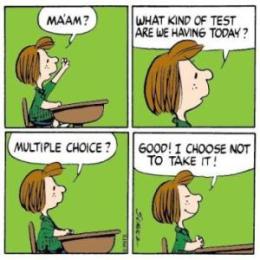 Every now and then I find myself on an educational adventure. In the midst of a furore over the very real teacher workload, we have been busy looking for robust, analytical assessment solutions to improve assessment efficiency and impact. My current focus and partnership is with
QuickKey,
, eight months in, we have seven staff and five departments undertaking objective testing of the QuickKey app and a "CPD focus group" working together investigating how to construct effective diagnostic questions (MCQs), led by our Head of Science, Paul Kearley.
MCQs turned out to be a much more significant and sophisticated assessment method than I had realised. There is no shortage of research on their uses, particularly in TEFL and for examinations. We are researching and testing various MCQs, and more recently ARQs, as well as question level analysis and how feedback can be used to enhance the teaching processes as promote pupil's learning. In the first instance we are engaging students with their feedback, in techniques such as "ghost marking," and the feed-forward actions pupils undertake (identifying areas they need to address and constructing learning targets). Second, we are investigating the within question variation and inter-class variations in assessment. Identifying areas for re-teaching, to address misunderstanding or learning blind spots and opportunities for teacher collaboration. Why don't you join us? I say us, Paul Kearley and I at our sessions at #TLT15.
Before the academic year comes to a close, I am already starting to think about next year… I was desperately disappointed to miss #Edfest15 this year and have already had to decline an invitation from the wonderful Rachel Jones (@rlj1981) booked Ofqual meeting. With those two loses in mind, I am determined to make a better effort with my calendaring. I went in search of Professional .... Read more and bookmark.