Educational explorations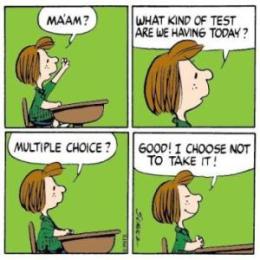 Every now and then I find myself on an educational exploration. In the midst of a furore over teachers weighty work load and a marking melee, we have been busy looking for robust and catalytic assessment solutions. In my search for time efficiencies in marking and assessment I stumbled upon
QuickKey,
which in turn perked a previous curiosity on the use of objective testing, specifically Multiple Choice Questions (MCQs). MCQs turned out to be a much more significant assessment method that I had realised, which then lead to an assessment project combining MCQs, QuickKey and an exam feedback tools created by @Dataeducatior, led by our decisive Head of Science, Paul Kearley.
Alongside MCQs, we are looking at how question level analysis can be used to frame feedback for students and to enhance teaching processes. In the first instance we are engaging students with their feedback and in the feed forward process; identifying areas they need to address and constructing learning targets. Second, we are investigating the inter-class variations. Identifying areas for teacher collaboration and re-teaching of misunderstanding or learning gaps.
Today I received a surprise reminder via Outlook. It was a reminder asking me to reflect on the SEN INSET day. A few seconds past and then an "oh, I remember," acknowledgement followed. I set a reminder to see how effective the training had been and how well I had incorporated and embedded my notes into my practice. I can not even remember the exact session title, I can tell .... Read more and bookmark.