More than fourteen months before I stepped onto the plane to fly out to to my new school, I started a professional diary that captured the process of making and seeking an international teaching experience. This page offers record of that thinking process.
I plan to share that thinking process chronologically, as a countdown, and present the fluctuating influences of three key motivations; professional, personal/family and financial. I will share the advice I sought and received from experienced international professionals, reflect on the interviewing and contracting process and share with you our preparations and initial experiences.
Every overseas experience is unique. It is hardly surprising given the number of variables in play at any one time. That said, I hope you can glean some reassurance from the post and do feel free to get in touch if you have any further questions.
Twelve years before arrival
Before I married my wife, the church where we were getting married required us to attend a days counselling, "Preparing for married life." We heard from the Reverend, marriage counsellors, a divorce solicitor and a church couple, thirty-five years married. This is my first recollection of sharing with my wife that one day, I wanted to "see more of the world – together."
Two years before arrival – planning ahead
In the peace and quiet of my early morning runs, I was thinking about my next steps professionally, personally and our next steps as a family and financially. Those motivations to see more the world, expose our children to more of the world, we quiet murmurs.
The original draft post was titled 'No dress rehearsal.' I think that tells you a little about how I was thinking at the time.
Professionally: Approaching two years into my first Headship, we secured a very strong inspection report, student outcomes had improved and were forecast to improve again the following summer (which they did). Professionally, I had a strong narrative to support my an application for an international leadership role. (Later I would find out that I was missing a key and valid component – "international leadership experience.")
Personally/family: Married for twelve years, we two, were now five. I was 43, my wife is a little younger. She was working 20 hours a week as an accountant, however would much rather be spending her time with our children. Our eldest, Harry (9), was moving into Year 6. Freya (7) was happy in school and Olly (3) was about to start pre-school. Our children are quietly confident, sociable and part of a loving and extended family. We had recently fell in love with caravanning and enjoyed spending time together as a family, and extended family, at local campsites.
We had worked hard, we had been conscientious. We had 7 years left on our mortgage. Finances will play a part in almost any major family decision and most international teaching decisions – some where, somehow. Our decision to seek an international role was not motivated financially, however, it would give my wife the opportunity to be a full time mother.
Regrettably my father had been unwell and at the outset of our conversations, we knew we had to be able to get home promptly should we need to. My father would not get better.
We are very close to our extended family. Us moving away would not be their preferred option. Understandable, our conversations would have a wider impact on our family relationships.
I am only telling you this to illustrate that every overseas experience is unique. Everyone's circumstances are different and any one person's advice is limited in it's application. Professionally, personally, family, financially… you can add to that list; values, hopes and ambitions, all unique.
Lastly, be aware of 'chance.' As you are making your decisions and narrowing your focus, life goes on around you. Planning is important, but the plan itself will most likely flex with circumstance.
Make no mistake – this is a significant decision and when you speak with knowledgeable, experienced international educationalists and recruiters, they will remind you of this fact.
Thinking to intending
We started at 'international/overseas' and given our motivations our starting point became where? For our family, it was more personally/family driven than professionally or financially. It is not too soon to reminded you that every overseas experience is unique.
We came up with a few loose guidelines. We wanted a direct flight. Asia. Predominantly English speaking. Europe. Family friendly and on the quieter side.
Teaching Overseas -19 months
In the February half term, 19 months ahead of our planned/perceived start date, my wife had the opportunity to visit her good friend working in Qatar. So she did. She enjoyed her time, the culture, the climate and flight times were reasonable (7 hours). If you have very young children, flight times may play a bigger part in your decision. The Middle East moved to the top of our list and our investigations moved to being our intentions.
Intentions
Here is the summary of factors, that in reflection, steered our final decision in priority order. Timing/professionally: As a Headteacher I was able to evidence credible impact and had led an inspection. Three years – a respectable length of service. Harry's impending move to Secondary in September 2019 became the focused date. Direct flights/flight times: A combination of factors here, travelling with three children, grandparent visits, fathers illness, simple practicalities. Family time/finance: My wife wanting to spend more time being a mum and a salary that meant only I had to work. My wife may choose to work in time. Wanting to see more of the world/personal: The personal motivation not to let life pass us by and the potential benefits of seeing the world together as a family. The education living overseas presents us all, and the children in particular.
The summary felt like I was writing about the industrial revolution and the push-pull factors of teacher overseas. It is possibly a fair analogy.
What would be your motivations, opportunities and constraints?
With our intentions privately agreed – though not with our children or extended family, I asked for the wider international community for help.
At this point, I should point out that in the Middle East the school annual calendar is slightly different. All our planning had been with term starting in September. When in fact new staff induction is typically mid August. Whilst on dates, summer term ends at the beginning of July. (IB results are published in early July if you are applying for a leadership role).
Teaching Overseas -16 months
In the May 2018, still planning for September 2019, I reached out to a trusted colleague and highly regarded International Headteacher (now award winning Headteacher). A conversation that spanned a few weeks ensued. I am very fortunate to be able to draw on his experience and I am thankful to him for his insights. His insights are much more reliable than my own, though I can now add emphasis where his advice held up affirmatively.
I'm seeking your professional advice. My wife and I have been discussing our 2018 steps. With three young children, we want to give them a broader view of the world. Could I ask your advice on headships abroad?
Here is what I learnt
Hi Kristian – in the right type of school in a location that you like – it could be the best move your ever make for you and your family – that's certainly how I feel. As in the U.K. you need to be careful about schools. Check for BSO accreditation, not for profit is ideal in my humble opinion, also check out governance. Community life can bit intense, one of the possible downsides.

Keep an eye on TES. Smaller recruitment agencies.

If you have young children your wife will quickly meet other mums from UK and around the globe. Living in a diverse international community is one of the pluses in my experience; generally people have a more global outlook. Your children will end up with a "global network of friends." The experience of living and working in a different country, culture and climate is amazing and could enrich your lives like nothing before.

Living in a diverse international community is one of the pluses in my experience; generally people have a more global outlook. Your children will end up with a global network of friends.
We added the type of school to our list. I also noted his direct comment regarding my wife's experience.
It is a different role for headteachers?
Community life can bit intense, one of the possible downsides, close Expat community can mean staff/parent staff/staff conflict is more common place than you might be used to. Depends on location and professionalism of staff body.
Lights on green. Our intentions strengthened. When I look back now, from that conversation on, the key driver for the move became those words… "best move your ever make for you and your family," and less about the professional role or financial package. We were not ignoring those factors, just they were just not as important – and perhaps I can only say that because we were relatively financially stable and agreed upon the Middle East as the destination.
I asked about our 16 month preparation and lead-in time.
Reasonable and sensible but sometimes you have to seize the right opportunity when it presents itself. The timing is not always perfect, you may need to consider some short term pain for long term gain.
Given that advice, to be in a position to "seize the right opportunity" I refreshed my personal statement, resume and online profile.
How true those words of advice became!
No better answers to your big questions
I can not improve of the advice above. Building a life in a "different country, culture and climate is amazing and could enrich your lives like nothing before" offering your children an "international outlook" and being "seize[ing] the right opportunity" – that is advice that is hard to better.
Specifically, on the impact of an international education on your children. One of the most significant experiences of this summer term for me personally was attending our Sixth Form / IB graduation. The student were collected, composed and dignified. They engaged courteously and confidently, sharing their career and education destinations from across the globe; UK, America, Australia, Holland, Canada, local Universities and the Military… The opportunities pursued and the students confidence struck me.
Snippets of advice that made sense to me
There are too many horror stories I was unaware of with a Principals & owners of schools clashing, ending in a one way ticket home for the Heads.

Accepting of centralised decision making – if you join a group.

Thoughts of staff retention and headship job security.
International education is different. That is why you are considering the move. You may benefit from being understanding and flexible. However, one Headteacher told me…
If it starts to make sense, it's time to go home!
-12 teaching overseas
Professionally, I had been reading about the international schools market and international curriculum generally for a while now. I sought international connections via social media, many of whom were very generous with their time. I also had the benefit of the support of a former international headteachers advice, now working in the south.
Other information sources I have stumbled across – IPSEF. Global conferences that combine keynote presentations, networking and recruitment. The International School Review holds some interesting intel. The Enrollment Management Association – a group primarily focused on admission practices to sustain independent schools has an interview with Richard Gaskell. Now adding teachuaechat.
Given I am Secondary focused, in hindsight I should have spent more time investigating the iGCSEs and the IB curriculum, even though I did visit two IB school. If you are looking at a Head of Curriculum role you will more than likely have responsibility for Key Stage 5 and if looking at a Senior Leadership role, this can only help. I visited three Independent Schools in the South East, foreseeing enrolment/admissions and marketing would be important. They are.
Personally, I recommend that you scale back your personal and professional commitments with the foresight that the application process requires significant commitment and if a senior role, a potential international school visit.
Looking ahead
I was I had also review my annual financial commitments at his time – with the only longer commitment our mortgage.
Are you a home-owner? When does your mortgage product end? Which links to your plans for your UK residency / home. To rent or to sell?
Which links to your decision to store or sell? (A large container is approx £2000-3000. How long do you plan to be away?)
What annual renewals do you have? eg buildings and contents insurance, television license, car tax, insurances, utilities, Amazon Prime… planning ahead just makes sense and will probably save your money in the long run.
What high value items do you intend to sell and when? For us it was cars and a caravan.
Monthly financial commitments are less pressing.
Run your mobile contract down. Unlock the phone. I keep my UK number with Smarty – it's great value. Plans can be upgraded/downgraded online. £6.25 a month, unlimited UK calls/texts/1GB data). You'll need to get a PAC code from your previous mobile provider, log into your SMARTY dashboard and head to the Account Settings page. Click on 'Transfer to SMARTY', and the on-screen instructions. Then don't lose the SIM!
Bank accounts – you can link some international accounts and for that reason we went with HSBC. It requires a visit to branch and 2 hours of your time. It is worth knowing who your school bank with?
We choose not to tell the children about our plans.
I am hugely thankful for the generous support and council of experienced colleagues however precious little trumps personal experience. To walk in those shoes.
-9 months, securing an overseas teaching role
I would expect, this is the post you were anticipating or wanting to read? Ideally in some form of "how-to checklist" no doubt? I will do my best however referring back to earlier posts, first a brief outline about the "types of school," the common "organisational structure/roles" and "recruitment cycles."
As far as my research shows me, there are three types of international school.
British school, British curriculum, British school leadership staff, local teachers / mixture of teacher, local students.
British school, British curriculum, British school leadership staff and teachers. Mixture of local and international students.
British school, British curriculum, British school leadership staff and teachers and predominantly international students.
Next, two distinctions. International schools are either for profit and not-for-profit. Simply put – not-for-profit are often perceived as being more appealing, academic with reputedly higher salaries.
As far as organisational structure/roles. It appeared that more schools appear to have an all-through structure, some co-located and some partnered or groups of school. Large(r) schools are often managed/led by a Director, with Heads of Secondary and Primary Schools. Thereafter, it is relatively familiar. With a growing global shortage of teachers, the transient nature on international teaching (2 year contracts and shorter average tenure of approximate 4 years) and the fact that British teachers are well-respected, roles/promotion appears to be more readily available.
Finding the right role
I made one key connection. Bill and Alison Turner of Search Associates were just that, as well as knowledgeable and genuinely supportive. Bill was recommended and I can confidently extend that recommendation.
Search Associates are a recruitment education listing site – there are numerous international recruitment-style businesses, like Leopardfish and LSC Education, for example. Many of these recruiters carry the same international teaching vacancies and it is not uncommon for teachers to use multiple sites. Another way to look at it, as one recruiter told me, is
Simply, the more lines in the water – the more chance you will get a bite.
Then there are personal recommendations, LinkedIn and recruitment fairs. Which helps me explain the recruitment cycles.
Typically most international schools recruit annually (rather than three times a year) often on two year contracts. Staff employed by international schools are often contractually required to provide a "letter of intent" by the end of October for the following year. Hence the recruitment cycle follows.
Director/Headteacher/Head of School roles are often prioritised, a handful of senior roles are listed in advance of November (also note that many home-based senior leaders are required to provide two-terms notice). Recruiting heats up in December and January.
For reference the Search Associates London teacher recruitment fair for the year ahead has already opened to candidates, registration closes at the end of November, with the fair itself, January 17th-20th. Their second London teacher recruitment fair, March 20th-22nd, is considered their "late season recruitment fair."
Understanding the contractual commitment
It is impossible to service all the questions you may have regarding contracts. Remember, every overseas experience is unique. Contracts are not only unique to you, your experience and your circumstances, they will be unique to the country labour laws and your school.
I benefited from a number of conversations with serving International School Headteachers from Qatar, Oman, Al Ain and Sri Lanka. Here are the contract basics and a few usual pointers they raised about contracts.
Confirm the length of the contract? What is expected from you, of your role and responsibilities. What are the required and contractual additional duties? Extra-curricular plays a big part in many schools. Check the leave and in-service dates as well as the annual calendar (different for every country). I know you will not want to be thinking about this right now, however I would advise that you review how you terminate your contract before it ends and what this will mean for you, your spouse and dependents.
Contracts are typically made up of the terms of service and three common components; salary, allowance and benefits (usually clearly defined).
Let me offer two common factors. Are you a single teacher or a teaching couple? In the same school or two different schools. Are you a teaching couple where only one of you is going to teach? Your circumstances directly impacts upon the costs incurred by the school.
Dependents? How many and ages of the children? What are school fees and what type of school fees (older children tend to be more expensive). In addition, this directly impacts on the accommodation costs and insurances incurred by the school?
For this reason I would discourage purely salary comparisons (though I know you will) and I would advise you compare the overall package/experience, set against the cost of living in that country and your key motivations from the very start of the process.
Salary: Dependent on your experience and the expectations of role? Referenced monthly and summarised yearly. Paid monthly.
Allowances: Accommodation (1, 2 or 3 bedrooms? Utilities? Internet? Furniture?). Provided or chosen? Single occupancy or sharing? Are you with other staff? How far from school? Transportation to school? Referenced monthly and yearly. Taken at source.
If you take the accommodation allowance and secure your own accommodation it is far more complicated. For that reason many schools do not allow new staff to take a housing allowance in their first year. Additional consideration; how/when this allowance is paid, eg monthly, termly, annually? In your salary or direct to the landlord. How many cheques (yes cheques) need to be post dated to the landlord (covering a years rent). What deposits are required? What utility deposits are required? What is the estate agents fee? 5% of the annual rent? I will stop there.
Benefits: Schooling, health and medical cover, (and for whom?), relocation/shipping, visa and qualification accreditation costs, transport, and flights.
How many school places for dependents? When and how are these paid?
Health and medical – what is included? Are you a teaching couple thinking of growing your family? What are the maternity/paternity leave packages?
Is there a shipping allowance?
VISA application and qualification accreditation process and costs.* These can get expensive the more qualifications and dependents you have. Is there a contribution from the school?*
Relocation / shipping / arrival support?
Gratuity – remember there is no pension contributions. This is in part covered by an end-of-service gratuity. It is worth knowing how this is calculated.
Is transport to/form school provided by the school?
Flights – directly purchased by the school or reimbursed later.
VISA application and qualification accreditation process and costs* -we will come back to this point once a contract has been have secured.
Commit to getting your personal statement updated, notify your references ahead of time, sort your job listing sites / agencies.
Check and double check all social media accounts. Google yourself. Others will. Private. Private. Private or delete.
International teaching is a somewhat transient industry with everyone having different motivations. Teacher retention data is patchy, however why not ask about the schools retention figures as an indicator of stability, knowing that internationally, 15-20% turnover with four year tenure, is roughly the reported international average.
-8 months until arrival
Moving towards October/November the international teaching scene will moves up a gear. Your financial commitments are in hand (right), your frame of reference has been narrowed, personal statements and inform your referees. One it is polite and two it is good to know how others you trust, see you.
Know your current contract inside and out. Particularly dates and commitments.
Get your DBS updated.
With hindsight, I would recommend that you know the cultural expectations as well as the educational expectations of your preferred destination. Talk to a teacher whose faith represents the faith of the country you targeting.
From late October I received a number of approaches that progressed to various stages requiring various levels of commitment. These may involve phone and in-person interviews (London/Manchester). If seeking a senior leadership role, you may well be invited to visit the school.
Working full time and managing multi-stage international applications can be challenging, hence the prior suggestion to reduce your personal and professional commitments. If a senior leader role, you never know when you may be planning for an international interview, typically 3-4 day commitment.
All the very best.
Remember that advice…
Reasonable and sensible but sometimes you have to seize the right opportunity when it presents itself. The timing is not always perfect, you may need to consider some short term pain for long term gain.
-3 month until arrival
Following a handful of international conversations and emails, two trips to London and a flight overseas, I received a contract offer. It was the right offer for our family however, the time frame had moved from a September start to April start. (As far as I am aware an April starts are not that common). In fact, it would never have been September– international education in the UAE for senior leaders starts mid August.
How prophetic 'seize the right opportunity' turned out to be.
Regardless, the time frame had just crashed from eight to three months and our eldest informed us that he would like to graduate Primary school with his friends. My father was now terminally ill. It would be weeks rather than months.
We exchanged a few personal-professional questions – and I accepted the role.
With hindsight – with a term under my belt, I start the new academic year more informed and better prepared. Our international home is set up and my family have had the opportunity to visit.
Now for the paperwork
Create a web storage folder. I used Dropbox. That way you will always have access to copies your documents.
Create a destination email account. eg Gmail. You may find yourself setting up numerous new accounts; banks, utilities, rentals… also, it is handy to all your 'new job' emails in one place away from other personal and work emails.
Create colour copies of all of the following – (Office Lens App creates PDFs from photos which are useful). Of cause, you can start this ahead of time.
Your school will share a new starter pack. It will no doubt use phrases and abbreviations – like attestation, notarised, FCO (Foreign Commonwealth Office) – Follow that document and don't be afraid to ask for clarification. The schools often have staff dedicated to this process. Note – the is an upfront cost and school may offer a contribution to that on arrival.
All qualification certificates (you will need originals)
All qualification transcripts (Undergraduate degree, PGCE, QTS, Masters).
DBS needs to be within 3 months – get on the update service.
Doctor's letter of good health
Employment Experience Letter: A letter from one of your former or current employers is required by the Ministry of Education in the UAE to say you have had two full years of teaching experience in the relevant subject and in the position you have now been employed at.
Passport
Passport photos (the sizes are dependent on the country you working at). Get plenty!
Birth Certificate
Copies of parent's passports or death certificates
Marriage Certificate
Children's Birth Certificate
Children's latest school reports – get on good terms with the admissions team. Getting the family settle is bound to be important to you
Drivers Licence
Know where your nearest Notary Public works. Ian Gordon in Southampton, was excellent. I know this means little to you right now
Know where the nearest FedEx postal office is – your attested documents will be sent over by recorded mail.
Revisit those direct debits (Amazon, subscription, magazines, mobile contract, television license).
What are your plans for the family home? Sell / do you need a rental partner?
Check and double check all social media accounts again. Google yourself. Others will. Private. Private. Private or delete.
Get a WhatsApp account – learn how to add a contact and share a location pin.
Download the local offline Google maps near school and in the local area.
Bank Accounts – do any UK banks operate in your destination country? If so – move your UK accounts to that bank. International transfers are now often available between most UK and international accounts. You may even get a cash bonus for moving.
In March, my father past away, at home, with my mum. This made making the move really tough. Life is unpredictable.
In the final weeks – the school may ask for a bio? Maybe a culturally sensitive photo to introduce you to the school community.
Final week Tax P50 – should you have a break to support the moving overseas process you may be able to claim a Income Tax refund. P86 Parts 1 and 2.
Days to departure – teaching overseas
I am re-writing this post following my first term, as I am preparing to head back out with my family. It is like a second departure. We are finding we have a number of family and goodbye commitments to fulfil. We have to manage the children, who are now on summer holiday.
How are you getting to the airport? Who is picking you up at the other end? That will usually be confirmed by the school.
How are you getting to work? Walking to site, school provided, rental, taxis or purchasing.
How are you getting to work? Walking to site, school provided, rental, taxis or purchasing. If rental car, you can set this up easily enough ahead of time by email. You will need your drivers license (30 days), passport and credit card for security. In Dubai – my car was delivered to school.
If rental car, you can set this up easily enough ahead of time by email. You will need your drivers license (30 days), passport and credit card for security. In Dubai – my car was delivered to school.
Set up a pre-paid debit card. It was very useful.
Arrived and the first few weeks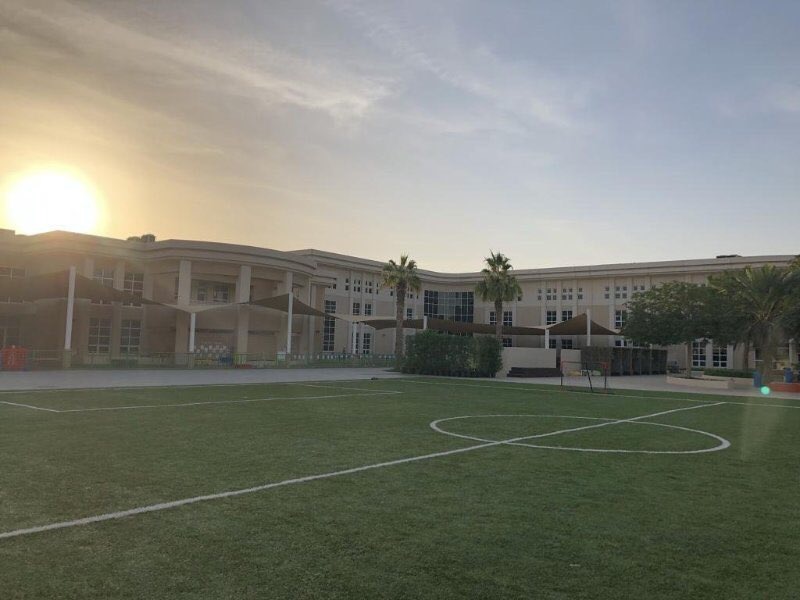 I arrived in April. Mid-year transfers do not seem to be that common so read what I write from here on in, with a pinch of salt.
Arrivals – I benefited from a meet and greet service at the airport. That was a really nice touch. They took me through customs and made sure I got my Visa stamped, paperwork completed and baggage collected.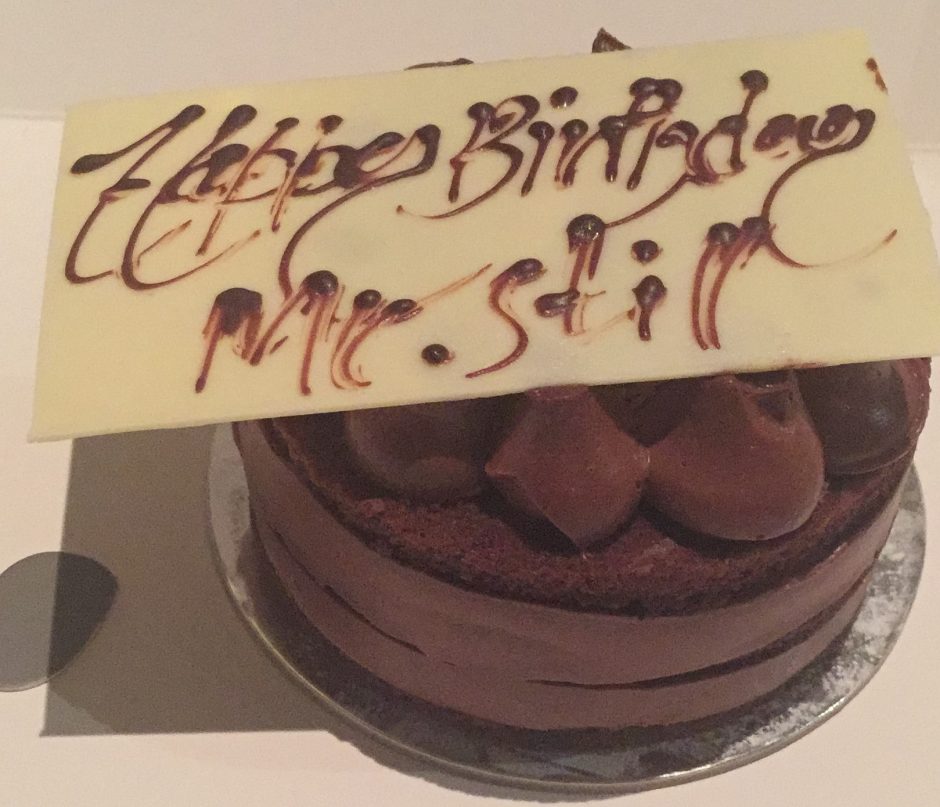 I arrived without my family. I had a day to get settled in. The temporary accommodation was smart. It has a small kitchenette, washing facilities, ironing board and wifi. The welcome pack was a very nice gesture.
In the round, I think it is a good solution, if not a long term one. I did come home to a birthday cake on my birthday too!
For the first week I got a taxi to and from work before moving to a rental (I didn't know about the Careem and Uber Apps in UAE (20% offer with your credit cards too) but you need a SIM or wifi). These two options were about the same cost.
Next – it's warm. Sunny. It quickly became hot. Just on the simple point of packing – ask for advice.
A trip to the local mall, with your passport, will enable you to get a visitors SIM card in UAE that needs to be topped up. I bought a voucher with my shopping at Carrefour. Do not forget to turn off mobile data on maps (which you will no doubt use to get around).
Don't forget school will need your passport and local contact number for your Emirates ID updates.
"Moving costs" is a phrase I borrowed from my experienced international teaching colleague. These are the upfront costs associated with moving to a new country. Residency costs, local drivers license (eye-test), short-term transports costs, deposits, mobile SIM… I will keep adding to this list as I encounter them.
School arranged for HSBC to visit. Bank account set up, the paperwork and card was delivered to school, notified by SMS. Almost every business and delivery operates via SMS. So you will definitely need that mobile number.
Expect the first few weeks to be disjointed, you are new, a guest, and there is a fair amount of paperwork to complete.
What I wish I had known
You may find yourself setting up numerous new accounts; banks, utilities, rentals… with different passwords and key questions, this is where the focused email comes in handy.
A local mobile number if essential. Lots of transactions and notices are confirmed via SMS and/or Email. Emirates ID updates, bank withdrawals, credit card payments, free wifi access confirmation and utilities updates.
Download Google's Offline map and navigate offline.
WhatsApp is the local communication platform UAE – what about where you are. It is worth learning how to save and invite a contact as well as sharing a map 'pin' to confirm a pick-up or delivery location.
There is a lot to learn. Be prepared for a steep and committed professional and personal experience. Given yourself time to reflect and settle in.
During my first term I heard the phrase "Two, five or life." Expats (not just teachers) typically stay for 2 or 5 years. Otherwise for life. This has a lot to do with the gratuity structure. Labour laws in the UAE outline that employees with be pay 21 days of pay based on your final basic salary. However, upon your fifth employment anniversary, you will be entitled to 30 days of pay.
There are other teachers sharing their international teaching experiences, @Tom Rogers (Slovenia via Spain) and Freya Odell (who we visited in January, Rome via Wiltshire) and Olly Lewis (Abu Dhabi)… just three people to seek out. Also the Teaching Internationally group on LinkedIn.
Extras
I have just learnt that my HSBC Advance Credit Card has LoungeKey membership to grants access the executive lounges at airports for a number of visits (sadly my wife and children incur a charge).
The HSBC Entertainment App
2 – BOGOF monthly purchases for Vox and Reel cinema.
This is the final section of this page. Which I will leave open for others to draw from.
In early August, we said farewell to friends and family, packed up our portable lives into seven swelling suitcases and five sets of hand luggage and set off for Dubai.
Last week we made the decision to return to home.
Pausing for breath, this was not an easy or light-hearted decision. We are wiser, we are thankful and finding re-packing eight cases no less challenging this time around.
Professionally – I am a little wiser. I have experienced the highly competitive international education sector in Dubai, been influenced by global educational thinking, curricular and perspectives, and met some wonderful teachers from around the world – working in the MENA region. I have been influenced by the UAE determined commitment to happiness and well-being. I have been exposed to the Knowledge Human Development Authority (inspection framework) and different perspectives on SEND/inclusion, Safeguarding and Child Protection and Positive Education.
One notably experience/observation was the combined resourcefulness and outlook of the local students, whose ambition was not limited by geography and whose outlook was often unbound. The graduation ceremony a highlight that presented a real marker for me as both a teacher and parent.
And though my this professional international experience may not have been as hoped, it has only added further weight to the valuable lessons I have learnt whilst a school leader in England.
I am thankful for the generosity of colleagues and for the support of a handful of long standing friends and advisors. As I said, this was not an easy or lighted hearted decision. Only time will tell if it was the right decision.
I have lived in a melting pot culture and that was a real highlight, however as a family we never really felt settled or "at home."
I remain determined and optimistic, as I look forward to securing my next leadership role. A role where I can make a significant contribution and show my commitment. Along the way I found out that I passed my ILM Coaching and Mentoring (Level 5).