Learning in lockdown: The Goldilocks dilemma of too much, too little home learning. Getting it just right for each individual Goldilocks is practically impossible. I will explain why briefly, before looking at some of the opportunities (as did Jose Picardo here) and constraints of learning in lockdown.
Goldilocks Still (our surname)
Here is "Goldilocks Still's" pandemic viewpoint and setting – one of three children, s/he is home learning with the support of two parents/carers (one a teacher / away from work), grand parents, s/he has connectivity and access to multiple devices and forms and a quiet space (a dining room table) to work.
You may smile at this inclusion however I have come to the conclusion that the learning setting is as important and precedes the delivery and instructional models employed, with delivery (typically hardware / device and connectivity) grabbing the political headlines. A week on I would add – the degree to which learners can direct their learning – matters.* 09.05.20
Conservatively, schools are serving the different needs of approximately 72* (4x3x4x15%) different home settings, not accounting for education needs, lack of connectivity (7% nationally, varying significantly from school to school).
Support and carer provision – 1, 2 carers, shared parenting responsibilities, extended carer support available, (4) plus other variations.
Of the 7,983 families with dependent children – 1, 2, or more learners (3).
Schools settings to cater for – non-school, Preschool, Primary, Secondary (4).
Educational needs (15%)
Without connectivity (7%), without access to a space to learn?*
Some students may have access to connectivity, space and a device, though all shared with working from home parents/carers and siblings.* Getting it just right for each individual Goldilocks is practically impossible.
8:30-12:30 is typically – 'school'. 3-4 hours, which we recognise is similar to in-school class time. As parents we have found it hard to get our children motivated for learning, digital or traditional, after lunch. More often than not, one or both of our older children have "finished" their prescribed work (what does "good enough" look like?) albeit without breaks and there are other more attractive options on offer or opportunities.
Three different experiences within one setting
Our eldest's education experience (11, Year 7) is being delivered through G Suite and Google Classroom. Consumed anywhere he has connectivity, on different form factors devices – a Mac and via the Google Classroom app on his mobile phone. Additional learning opportunities are minimal.
Our daughter's experience (9, Year 4) is being delivered through Seesaw. Consumed anywhere she has connectivity, again on different form factors (on the Mac when vacated by her brother, or a Chromebook and iPad two-screen approach. Procreate on her ipad, an art package and tutorials, has filled many hours of her additional time and she often uses it for her creative tasks. This is one of the "opportunities" she has exploited.
On youngest's (5, Year R) experience is being delivered through Tapestry, worksheets, books with creative activities, Youtube, iPlayer and Netflix (selected by us). Mainly at the dining room table and then nomadically on the iPad or any television with Youtube or iPlayer.
Our eldest children are predominantly set digital tasks, with some offline learning. Offline tasks offer a screen break however, they require support and this exceeds our capacity to support three children. Without question, supporting Early Years or Early Primary learning is most time intensive.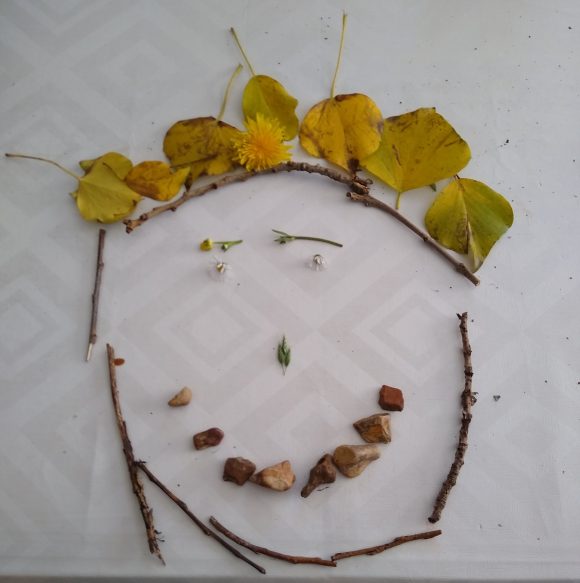 The constraints of learning in lockdown are more than just social. Video-conferencing is only a partial solution.
Professionally interested
Like many parents, I am finding the experience challenging. Testing at times. 🤷‍♂️🤦‍♂️
Professionally, I am invested. I have both an Online Facilitator Qualification (before there was bandwidth for Video Conferencing) and have a Blended Learning Design Qualification from the University of Central Florida. Previously, I have led the IT Strategy in two schools, across a single school and across a multi-tenancy Multi-Academy Trust. I have taught across all learning environments (classroom, lecture, hardwired PCs, laptop trolleys, 1:2:1 and BYOD – Bring your own device, with and without device controls, blended, distance, and most recently remotely (blended / distance plus video conferencing). Moodle, Office365 and Canvas are well known to me. I have completed a few FutureLearn courses and when I started this post, I enrolled in Google's Distance Learning For Educators course, whilst designing, building, and now piloting, a course in Google Classroom (using my Personal Google Account – so no Meetings / remote).
Why examine digital solutions and opportunities?
I am a parent, I am a teacher and I am invested. After that, I looking at this crisis as an opportunity, it is same reason as most other policy makers and educationalists are interested. I have been thinking strategically about the now (implement and integrate) and tomorrow (iterate and innovate) from the viewpoint of a parent and teacher. How to best support our children and how to best serve our pupils at school. It is a rapidly, fast moving picture – with Microsoft CEO Satya Nadella sharing a slew of BIG numbers and that the company has seen
two years' worth of digital transformation in two months.

https://thenextweb.com/hardfork/2020/04/30/microsoft-stock-pumps-after-it-sees-two-years-of-digital-transformation-in-two-months/
It is hard to look much further than the DfE's "tech giants" and EdTech Demonstrators Programme.
G Suite, Office 365 and others
Our eldest is using Google Classroom. I am getting a unique professional experience, seeing first hand the flip side, with a fair understanding of the delivery process.
Our school has both G Suite for Education and Office365 Education. Students have Gmail accounts and some subjects have used Google Classroom. There are, of course, other providers… as noted, as parents, we are introduced to Seesaw and Tapestry.
Shaun Allison recently posted Getting started with Google Classroom.
I spoke with my former colleague and Network Manager, with experience twenty years school experience about both tech giants' offer.
New "adaptive" learning products on the market such as Century Tech and Seneca Learning have a offer to consider.
A friend, former colleague and International teacher and I have been discussing "remote" teaching given she is two weeks wiser than us, feeding back on the teaching experience and experiencing what is around the corner; the iterate and innovations. Her school is using Google Classroom.
So I had heard alot about Google Classroom however, I would come to realise, I was looking at the wrong product? What was not immediately apparent was the importance of the word "suite." Working within a suite of tools. Setting aside immovable considerations of Security and Privacy, integration and provision, I set out to get to know more about Google's Education offer, strategically, tactically and operationally, having previously deployed Microsofts Office365 – twice.
Strategically, how will your preferred product will be supported at group and at school level and within school. Deciding who leads and who makes these decisions? What is the time frame? What parts of the product are included / excluded / discarded for now? What existing products are to be integrated and what is to be turned-off? What are the targeted opportunities and known pitfalls? What resources are to be allocated to pursue this strategy?
Tactically, what do we want our preferred product to achieve (SAMR)? From a learner, parent, teacher point of view – when all the subjects / teachers are contributing? What are the "tactical risks" and how do we mitigate or avoid them?
Operationally, what are our experiences and capacity to date? Where are we now? Where do we want to be, by when, and how do we get there? Applying a change management process such as ADKAR with help on all fronts.
Where to start? Not at the beginning.
Read part II: The start is the wrong place to begin