First what is screencasting?
Simply – recording the computer screen. Think quick tip help videos. And "pip" is not some random screen casting expert, it is "picture-in-picture."
ChromeOS Screencast
ChromeOS Screencast for Chromebooks is almost here. Available in ChromeOS v103+ and scheduled for release in late June 2022. The Chrome Unboxed video from last month shows what you need to know. I've pushed you a few minutes in.
So, record the computer screen, or part of screen, with a moveable, resizable pip. You can also annotate with a pen tool while recording too. Downloaded automatically to your Google Drive you can share almost immediately, certainly, easily.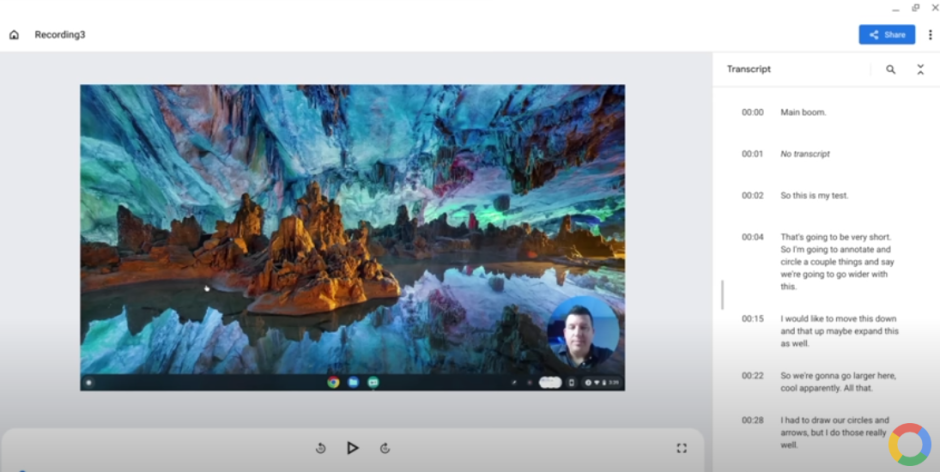 A few ways to use ChromeOS Screencast beyond an explainer tool
Record a lesson intro
Voice over a presentation
Keep a vodpod or diary
Introduce yourself ahead of time
Though I say beyond an explainer tool, I will most likely use it to annotate a script or more, eg walking talking mock, or explain a pupil report for parents for example.
Worth keeping an eye out.
Also keep a note eye out for "cast moderator" for "secure, wireless casting" specifically aimed at classroom usage. Teachers and students can share the screen of their Chromebook or desktop Chrome browser to a supported Google TV device, which will display a six-digit secure access code to prevent disruptive or unintended screen sharing.