"Practice sets: a more personal path to learning"
If Google get this right – and teachers understand it right (and iterate and develop the concept) this could be a defining tool that elevates Google Classroom to the top of the learning tree.
Practice sets is a Google Classroom feature that lets teachers transform their existing content into engaging and interactive assignments. Educators can use practice sets to automate grading, identify concepts that need review, and provide students with built-in hints and resources to support them as they work.

https://blog.google/outreach-initiatives/education/introducing-practice-sets/
The "Practice sets" feature that underpins this bold prediction? Quietly in the explanation, we are told that practice sets will "help teachers figure out which concepts need more instruction time and who could use extra support, giving them quick performance insights to shape future lesson plans." #gamechanger for me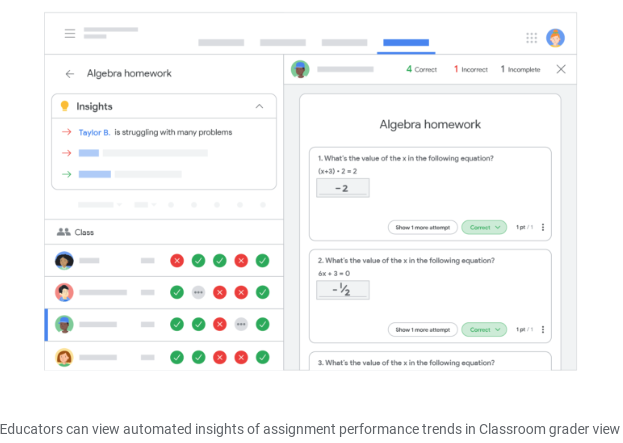 In a separate post, Shantanu Sinha (Head of Google for Education) hints at the future of adaptive learning at Google in case your interest is perked.
The practice sets beta will be globally available in English for the Google Workspace for Education Plus (formerly G Suite Enterprise for Education) and Teaching and Learning Upgrade editions.