Vocabulary: not really a part 6
Vocabulary, language, reading…, all the time I am thinking about how learning happens and how teaching makes learning happen, reading, will be shadow my thinks. This by @ImpactWales flashed past my timeline yet again reminding me of the "literacy is language is literacy" mantra and how to incorporate The Frayer Model into RememberMore.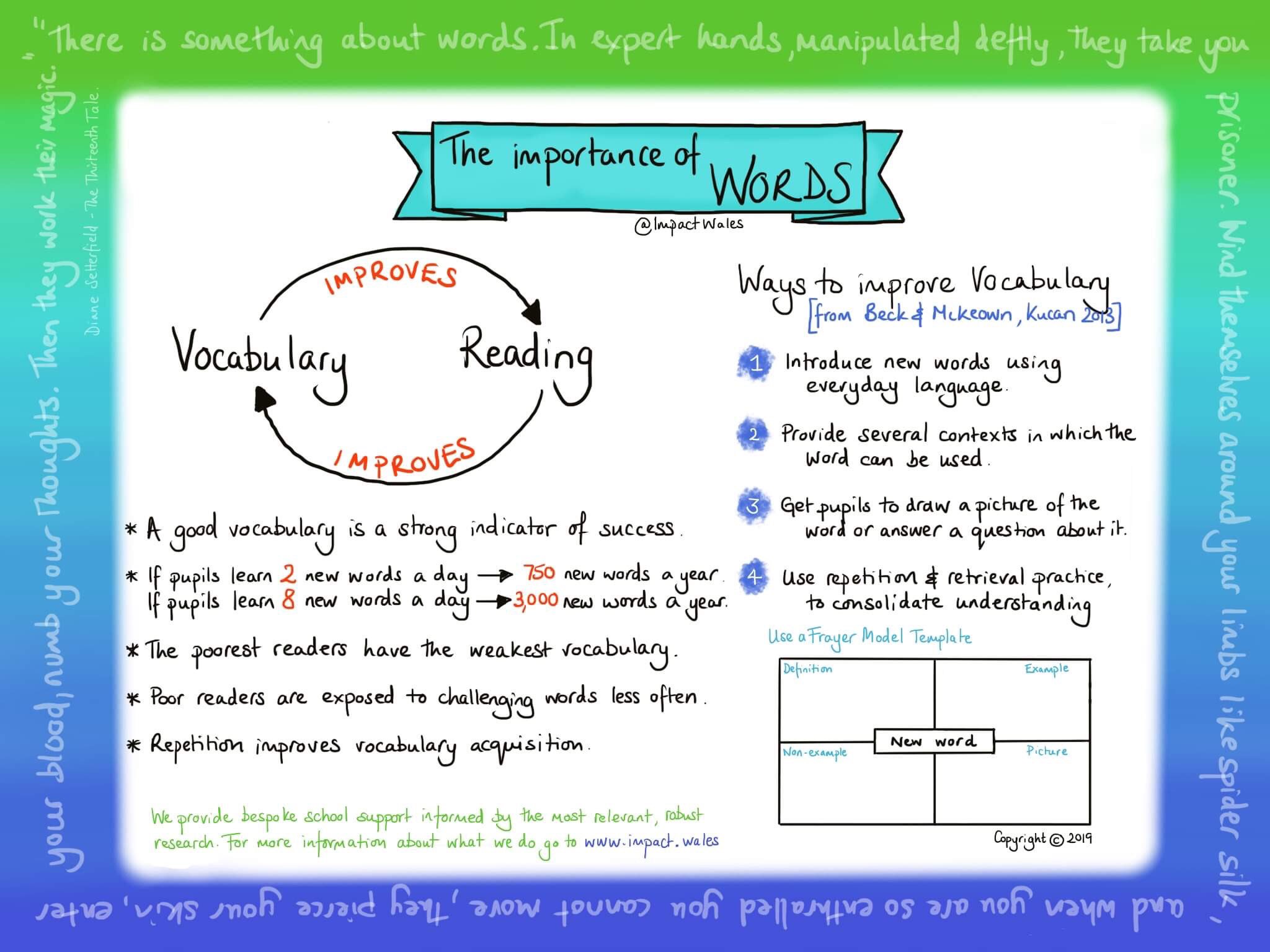 Next – Reading framework Teaching the foundations of literacy (sorry Geoff!). All 115 pages as well as referencing the a mere 506 pages of further from 2 OECD papers and a UCL longitudinal study.
Does the report meet it's key objective?
Its key objective is to help schools meet their expectations around early reading as set out in the national curriculum and the Early Years Foundation Stage (EYFS) statutory framework. It also aligns with Ofsted's Education Inspection
Framework.

Reading framework Teaching the foundations of literacy
Not long into reading the document, I could imagine leaders/teachers creating a checklist… some items felt more pronounced or directed than others, just my interpretations, noted by the bold.
Turn-taking and partner talk MUST be taught and modelled children
Quality conversations and language-rich environments
Whole-school signal to alert the children to listen
Manage effective pair work
Cold call over "Hands up".
Non-fiction books should be made available for children to share in school and at home
Dedicated story time every day, class teachers to read aloud uninterrupted
Intent: which books and why.
Accessible books – high quality, not quantity.
A "keep up, not catch up' approach with same day interventions
An incomplete list, just for exemplification.
I am really interested to hear the views of Dr Ricketts @ricketts_lara, Dr Snow @PamelaSnow2 and Dr Moats @LouisaMoats. Does the report met it's aim?
How does it compare to A National of Readers: How State Chiefs Can Help Every Child Learn to Read? Where the key objects are
Enhance our collective understanding of the systemic barriers preventing teachers and administrators from improving reading skills for students, particularly the most vulnerable populations and students performing below grade level;
Explore the solutions states and/or districts have found successful in addressing these systemic barriers;
Begin to discuss action steps state leaders can take to remove systemic barriers and support improved reading skills; and
Identify opportunities for partner support on this issue.
The one key difference about the reports is that The Council of Chief State School Officers (CCSSO) are very clear about what they need to do. The Reading framework Teaching the foundations of literacy – is clear about what teachers and school leaders need to do.
This is where I pick up the conversation as a Secondary school teacher:
The national curriculum is designed to make sure that all children are able to read and write fluently by the time they leave year 6, so that they can make progress at secondary school.

Reading framework Teaching the foundations of literacy
For too many children, education has missed the target (for some time now). And will be further adrift this Covid disrupted year. Secondary school archers will need coaching.
I will add the link here, but these links connect all the back to the original post cast with Greg Ashman's guest Emily Hanford on Part 2. First up Hard words: Why American kids aren't being taught to read. Next At a Loss for Words: How a flawed idea is teaching millions of kids to be poor readers. Experts say widely used reading curriculum is failing kids and How a flawed idea is teaching millions of kids to be poor readers so take me through to the end of term.
1 OECD (2002). 'Reading for change. Performance and engagement across countries. Results from PISA 2000' Paris: OECD
2 OECD (2021). '21st-century readers: Developing literacy skills in a digital world' Paris: OECD Publishing
3 UCL IoE Centre for Longitudinal Studies (2015). Reading for Pleasure Impact Case Study