The rise in the popularity of sourdough, particularly in the UK market, is due to consumer demand for healthier, fuller-flavoured bakery items and the association of sourdough with a more natural, artisanal way of baking as well as a more adult taste profile.

British Baker 09.22
As I said in part (iii), I came down a twin track of the health benefits of whole grains, yeast-baked bread and more than a passing interest in fermented food, specifically the "timeless craft of artisan baking with the latest research on nutrition and digestion of bread," that underpins sourdough baking. Having home-baked and enjoyed the socialness of sharing a whole grain home-baked yeast bread, home-baking sourdough was always the aim. Reading / viewing a handful of sourdough picture-books it is hard not to be enchanted and the various Youtube channels were equally positive. I have now read half a dozen bread books and two stand out.
Chad Robertson's Tartine Bread is both informative and stunningly beautiful visually, Vanessa Kimbell's Sourdough School is too. Afterall, food, breads, sourdough are so Instagramable.
Now there is a new contender. A social, crowd-funded project from Hendrik Kleinwächter – The-Sourdough Framework, shared under a Creative Common license. 150 pages of knowledge. If you are a procedural, systematic baker, then his flowcharts will definitely resonate.
Information and "How-to" overload
The breadth and depth of available information and "How-to" videos, advocacy and enthusiasm for sourdough is potentially overwhelming. However, do not be put off. The sourdough community are incredibly supportive and encouraging, far many more in number than you realise, fully celebrating both "successes" and "learning" in equal measure, and let's be honest, even a failed sourdough loaf tastes better than shop bought foam bread! The complex-simplicity of home-baking sourdough is definitely part of it's allure. As is the "bake two, gift one," generosity.
So let's push on through…
There are a growing number of Youtube channels and associated websites offering practical demonstrations, advice, articles, schedules, online classes, webinar Q/As and "merch". There is a BBC Master Class: "Mastering Sourdough: A Series for Beginners," (£35) and a growing number of popular artisan bread-baking courses like those shown below with Shipton Mill. There are foodie festivals and home-baked bread events, seminars and even retreats. Communities and Discord channels (Discord is an instant messaging and social platform). There is the Real Bread Campaign's Sourdough September – now in its 10th year. There is my favourite Netflix episode from "Cooked: Air" and there are so many books, guides, glossaries and pamphlets to dip into.
And if you are in the Herstmonceux area, I enjoyed an afternoon with Noa Lachman, (my mother, sister, eldest son, family friends and four others) who runs regular tutorial sessions from her home in rural Sussex.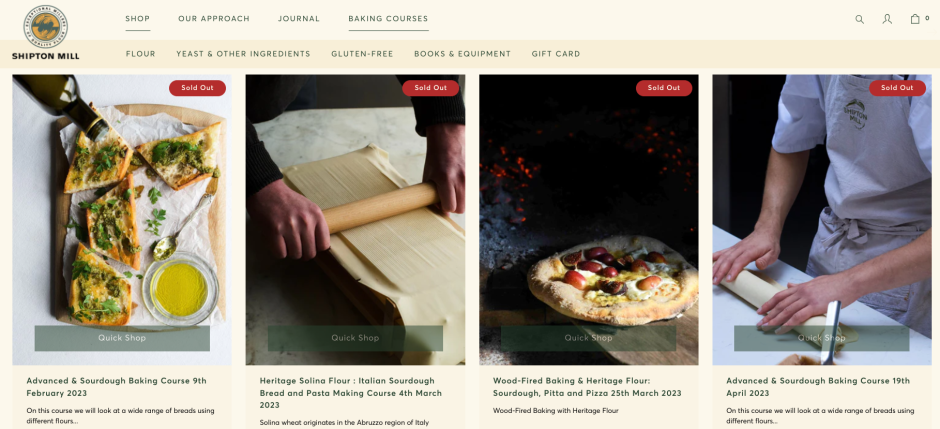 There is a sourdough language to learn, from "amylase to yeast," and plenty of synonymous terms to confuse you, "mother, starter and SCOBY." As well as a language to learn, there is science to understand and apply and a history to explore… and you best up your Insta-game! Investing in sourdough is, I imagine, much like developing an interest in wine or cheese or craft beers, for example. All ferments by the way. And then there is a whole connect with food and social dining. So, feel free to browse the series and glean the benefits of my stumbles.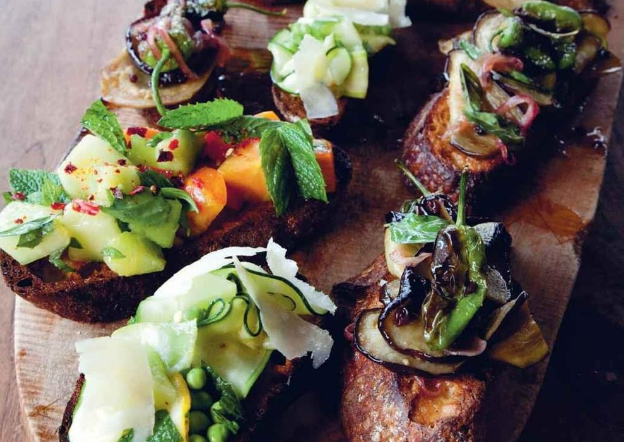 Not forgetting the raft of bread-baking equipment to be tempted by, spurtles* and spatulas, bowls and bannetons, scrapers and lames, proofing ovens and dutch ovens and various flours, heritage fours and grains, salts and artisan salts, and sourdough starters or SCOBYs. What started as an interest, became a hobby, and not before long, became a commitment and passion – home baking a wellness and nutritional habit.
What has become evident to me is that both artisanal and home-baking sourdough is far more than "bread." More than just a rewarding, nutritional and delicious endeavour, however, as I said, the advocacy and enthusiasm, can be overwhelming – but stick with it. It is hard to beat a fresh sourdough loaf, simple fresh produce and good company to share it with. Hendrik nails it:

Hendrik Kleinwächter